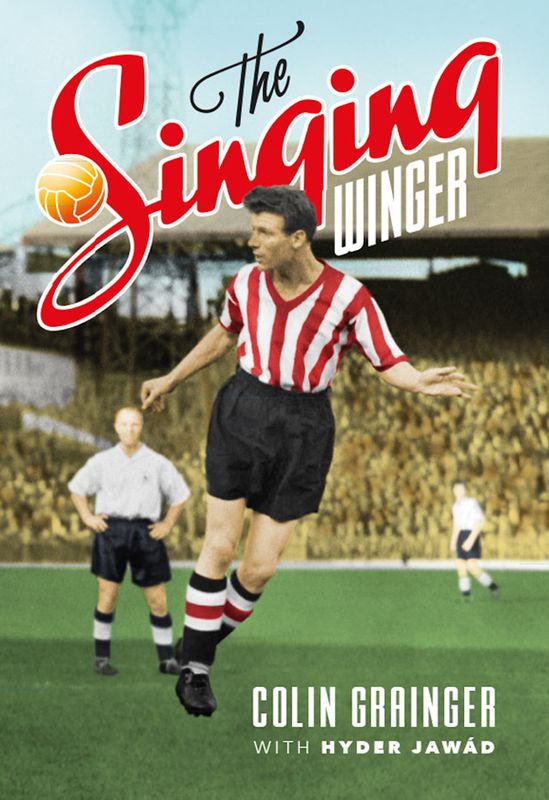 The Singing Winger
Colin Grainger
£20.00
In stock
Your purchase supports independent publishing
---
Known as 'The Singing Winger' for his ability both out wide on a football field and centre stage at a concert hall, Colin Grainger had the privilege of sharing a changing room with Duncan Edwards and Stanley Matthews and a bill with the Beatles.
Starting out in 1949, Grainger's professional football career spanned sixteen years, taking in all four divisions, and after Nat Lofthouse persuaded him to perform while on England duty, a successful singing career was born alongside. Grainger continued to marry his passions in the years to come, and this tale tells the story of life on the road as a professional in two industries and the joy of forging friendships with icons of a bygone era.
About the Authors
Colin Grainger was born on 10 June 1933 in Havercroft, West Yorkshire. He began his professional playing career with Wrexham in 1949, and went on to represent Sheffield United, Sunderland, Leeds United, Port Vale, Doncaster Rovers and Macclesfield Town. He earned seven England caps in the 1950s, and as a singer was signed to HMV. His success in two entertainment industries meant he shared a football field with Stanley Matthews and Duncan Edwards and a bill with the Beatles. His brother, John Grainger, and cousins, Dennis Grainger, Jack Grainger and Edwin Holliday all enjoyed professional football careers as well.
Hyder Jawád, who collaborated with Colin Grainger on this book, is an award-winning journalist, radio broadcaster and author. He has written for the Liverpool Echo, the South China Morning Post, The Times and the Independent. He has written eleven books, including the bestselling John Aldridge autobiography in 1999, and has covered seven World Cups. He is the publisher and editor of Soccerama.
| | |
| --- | --- |
| UPC | 9781909245952 |
| Publication Date | Sep 2019 |
| Author | Colin Grainger |
| Depth | 10.0mm |
| Format | Hardback |
| Height | 23.0mm |
| ISBN-13 | 9781909245952 |
| Pages | 216 |
| Width | 150.0mm |